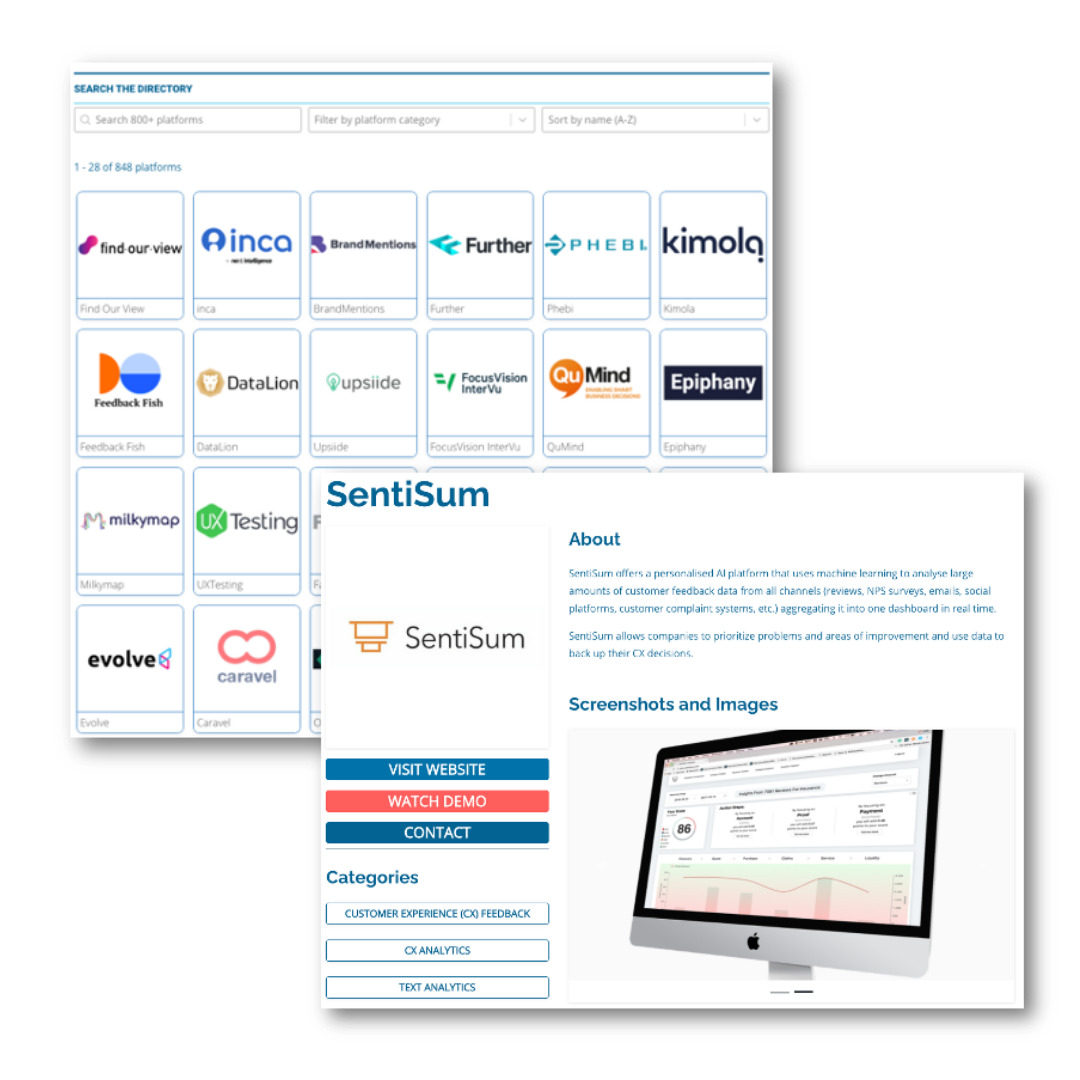 With over 1,200 listed software, data and service providers, getting noticed is harder than ever.
Featured Listings get 10x the profile views and click-throughs of free listings and have the option to publish blog content or ebooks.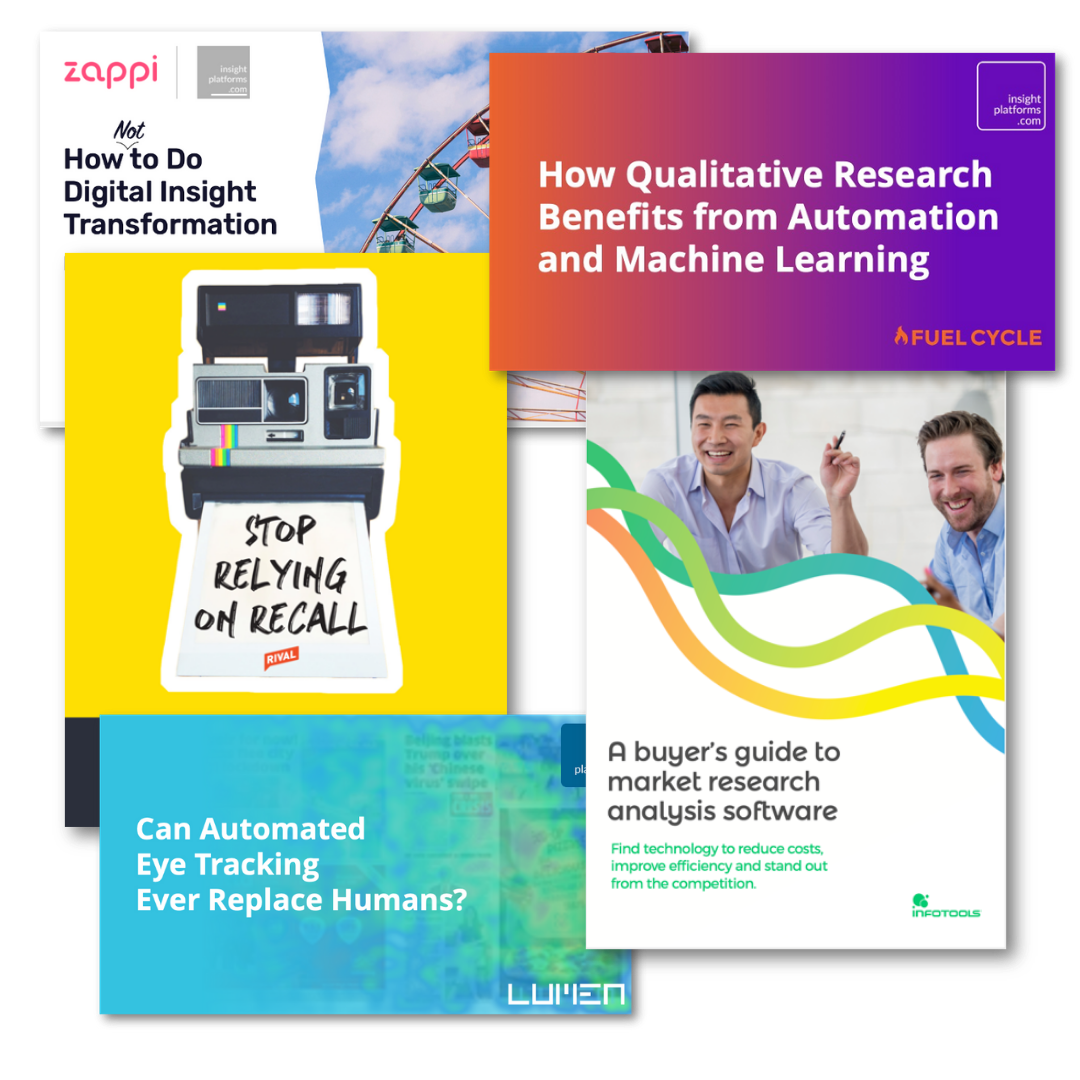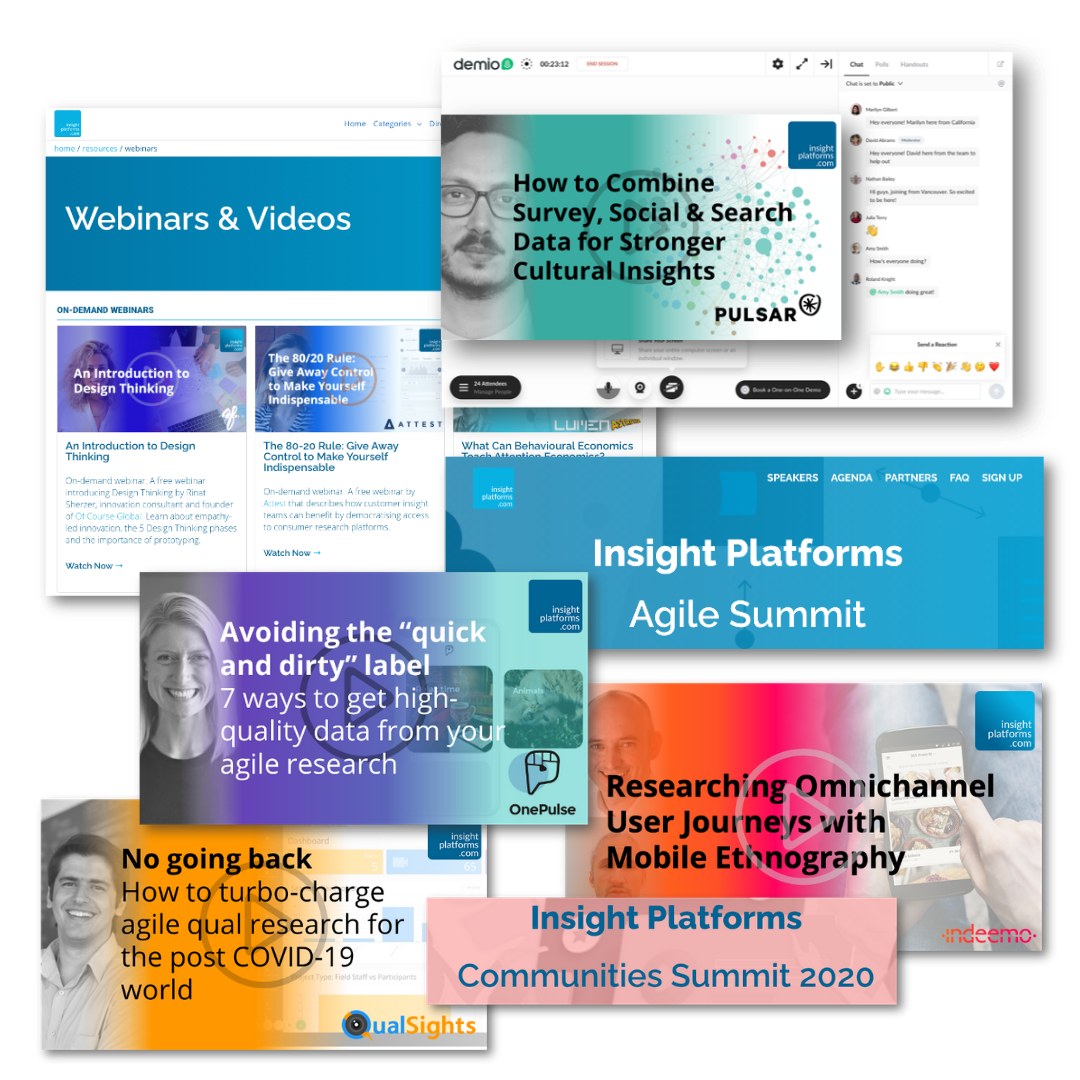 Showcase your knowledge, educate your audience and generate new leads in our webinars and virtual events.
All sessions are hosted for on-demand viewing for at least 12 months after the live date.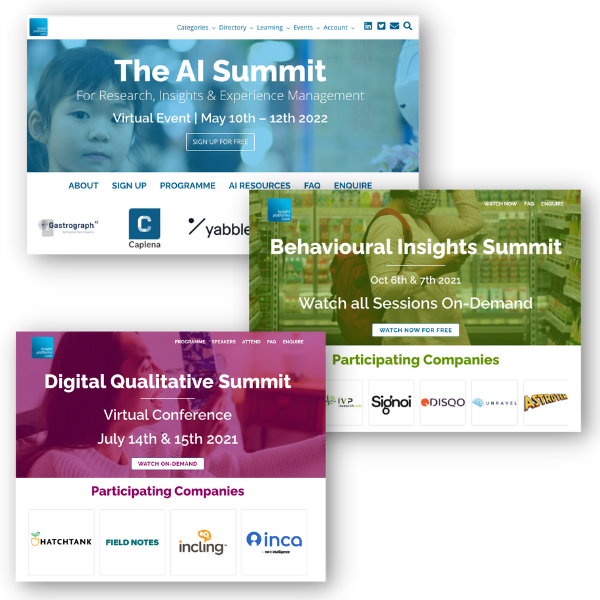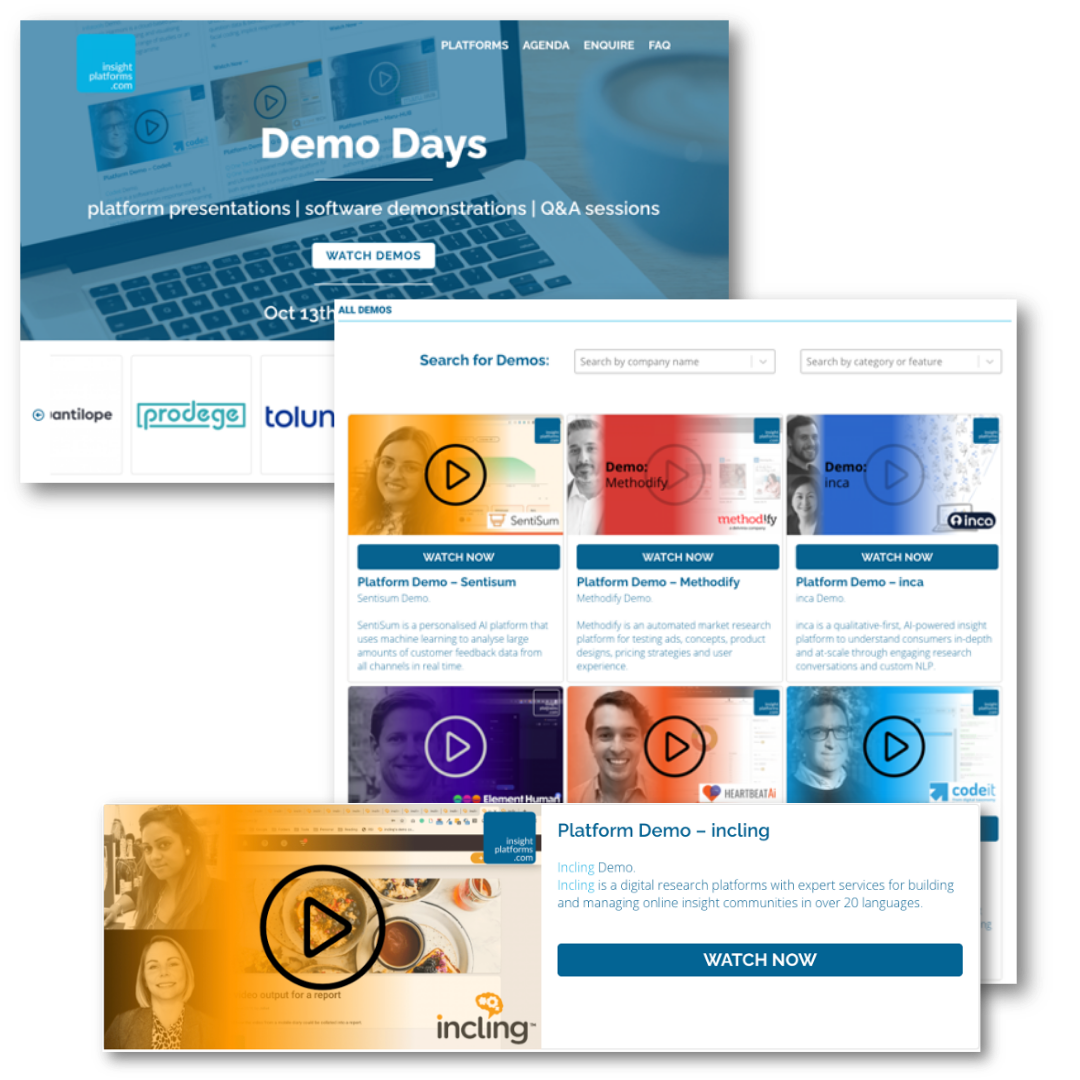 Present your offer and walk through your software in our regular series of Demo Days.
See continuous engagement as buyers watch your demo on-demand.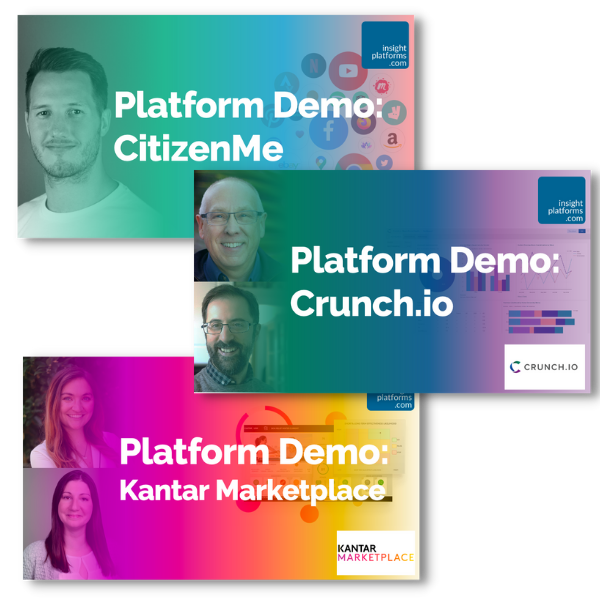 Every month, Insight Platforms gets nearly 20,000 visits from researchers, analysts and insight managers around the world. Users come from the largest enterprises, the smallest startups and everywhere in between.
Step 1: Register for a free Insight Platforms account
You need to log in if you want to claim or submit your directory listing.
Step 2: Claim or submit your directory listing
Already listed in the directory?
Find your profile and click the 'claim listing' button.
Submit the form, and we'll verify your request within 24 hours.
Once verified, you can edit or upgrade your profile.
Choose your listing package and complete the required fields.
We'll review your entry within 24 hours and contact you if there are any queries; then we'll confirm and publish your profile.
Step 3: Contact us to discuss Featured Listings or events
Get in touch using the form below if you'd like to explore Featured Listings, Virtual Summits, Demo Days or webinars.
If you want to discuss a Featured Listing or have any other questions, please use this form and we'll get back to you quickly.
By submitting an enquiry, you're agreeing to share your information with Insight Platforms (see Privacy Policy here).
Frequently Asked Questions
Basic listings are free; Startup packages are a recurring annual subscription of £595. 
Contact us if you would like to know more about Featured Listing packages.  
Basic listings are free and include a single category, a short summary, a logo and a link to your website. 
Startup listings are paid and include full description, multiple categories, multiple listing images and a prominent position on a category page. 
Featured Listings include more categories and listing images, top position on one category page, participation in an online event and the option to publish thought leadership articles on the Insight Platforms blog.
Insight Platforms is a trading name of What Next Strategy & Planning Ltd, a company registered and based in England. 
Please use the contact form above to send an enquiry.